Bond Bublé and Sinatra starring Sam Griffiths
Sun, August 20, 2023
(3:30 pm - 10:30 pm)
Description
BOND BUBLÉ SINATRA starring SAM GRIFFITHS & THE NBS BIG BAND!
We are delighted to announce a brand new Big Band concert which will take place at Stansted Park on Sunday 20th August.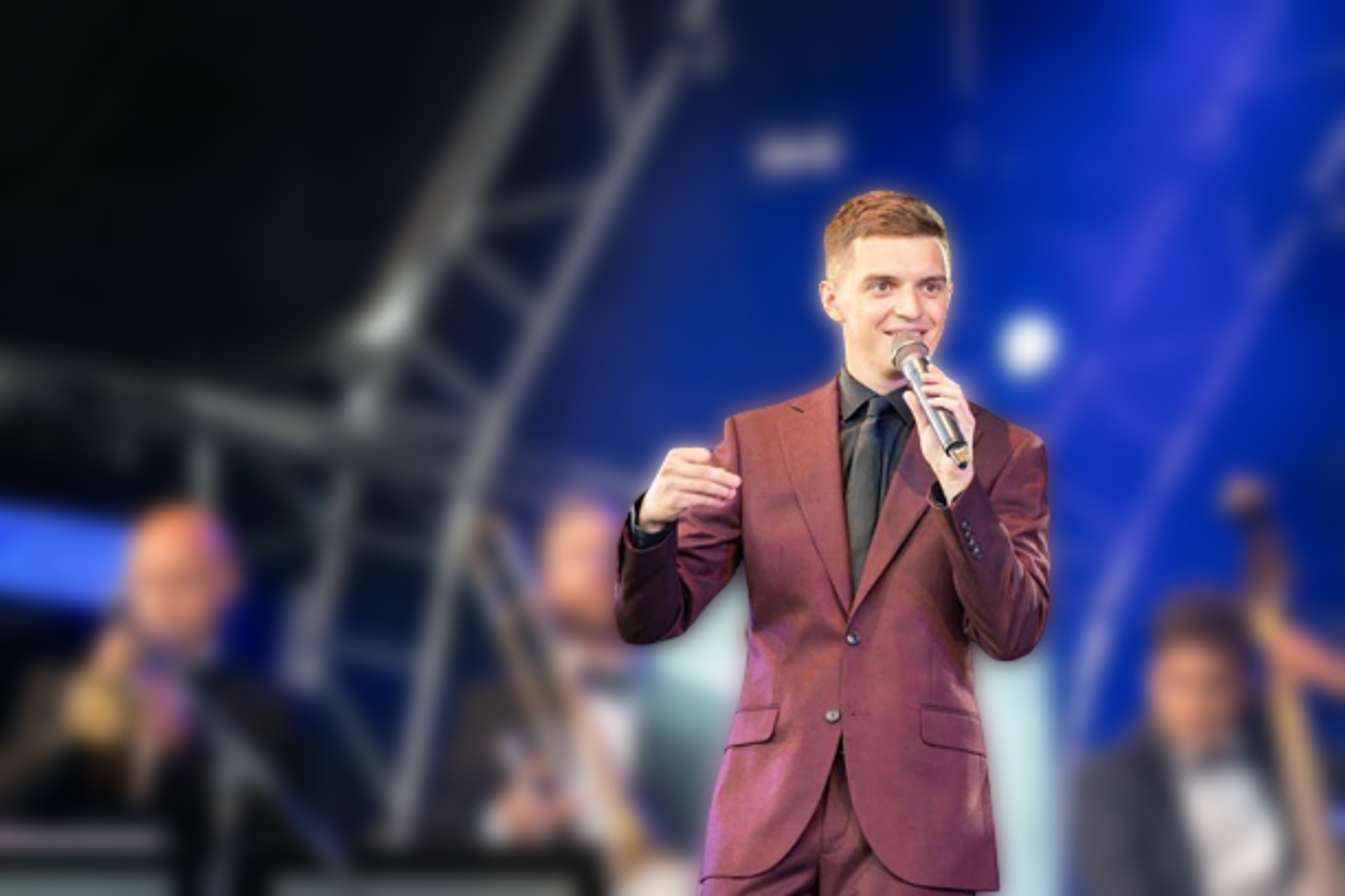 Celebrating 60 years of James Bond and two of the finest swing singers ever known the Bond Bublé and Sinatra Concert will showcase this genre at its very best. This is the latest addition to series of exceptional concerts to be held at Stansted Park and promoted by Belevents Ltd.
Featuring Sam Griffiths who, as one of the finest swing singers in the country, was overwhelmed when his first album 'Live at Stansted Park' went straight to No 1 in the Jazz charts at the end of last year.
Sam will be accompanied by a Brand new Big Band – the NBS Big Band – who are full of fantastic young musicians who will bring a breath of fresh air and energy to the evening.
They will be lead by Internationally famous Big Band Conductor Andy Berryman. Andy has had a long and distinguished career which started with world famous Halle orchestra and now regularly conductors the Dubai Big Band at the Dubai Opera.
Pack a picnic, bring your friends and join us for the sound of swing under the stars!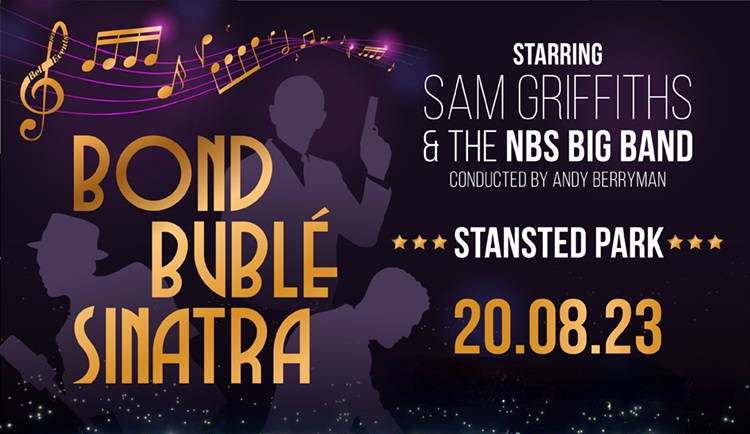 V2 Radio Tickets Terms & Conditions apply
Ticket Information
Advanced Discount Adult Entry (ON SALE UNTIL 30th APRIL)
£27.50
Online booking closed
For persons aged 14+ years old
Advanced Discount Child Entry (ON SALE UNTIL 30th APRIL)
£13.75
Online booking closed
For children aged 5-13 years - Each child MUST be accompanied by a paying adult
£30.00
Online booking closed
For persons aged 14+ years old
£15.00
Online booking closed
For children aged 5-13 years - Each child MUST be accompanied by a paying adult