Barnham Fireworks Night
Sat, November 5, 2022
(5:00 pm - 9:00 pm)
Description
Barnham Fireworks Night takes place on Saturday 5th November 2022
Enjoy a fun filled night for all the family from 5pm till 9pm at Murrells Field next to Barnham village hall on Yapton Road.
There will be a great range of food and drink, a funfair, children's entertainer, face painting and an outstanding, award winning fireworks display
Also on the night a live DJ will fill the dance floor with tunes and keep the event atmosphere going.
THE
HOST
The sensational Nigel Smith is the MC for the evening. Besides announcing the fireworks, he'll be DJ and will also perform some solo performances.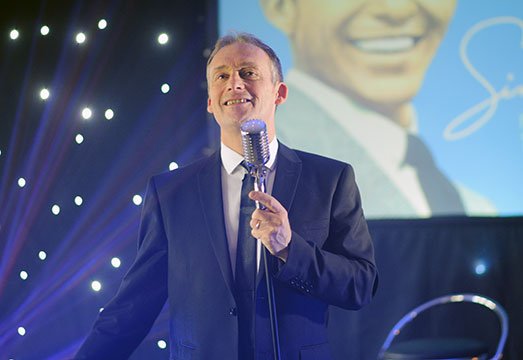 #
EAT

| #

DRINK

| #

PLAY

There will be a fully stocked and licensed cash/card bar, ensuring you won't going thirsty. Selling a great selection of alcoholic and non-alcoholic drinks at better-than-pub prices.

A selection of hot food outlets to satisfy all tastes so everyone can grab a bite to eat.
THE
VENUE
Murrell's Field, adjacent to the Barnham Community Hall is a great venue for fireworks. An expanse of well-kept grass, along with all the facilities you'd expect from a large community hall.
Toilets will be provided throughout the night in the village hall and with plenty of portaloos, with wheelchair access.
There will be a stage where children's entertainer, Silly Scott, will keep the young ones entertained and a great sound system to keep the vibe going.
Find out more about the event and see FAQs here.
MORE INFO
Tickets purchased via V2 Radio Tickets are subject to the Event Terms & Conditions which can be found on the Barnham Community Hall website and V2 Radio Tickets Terms & Conditions which can be found here.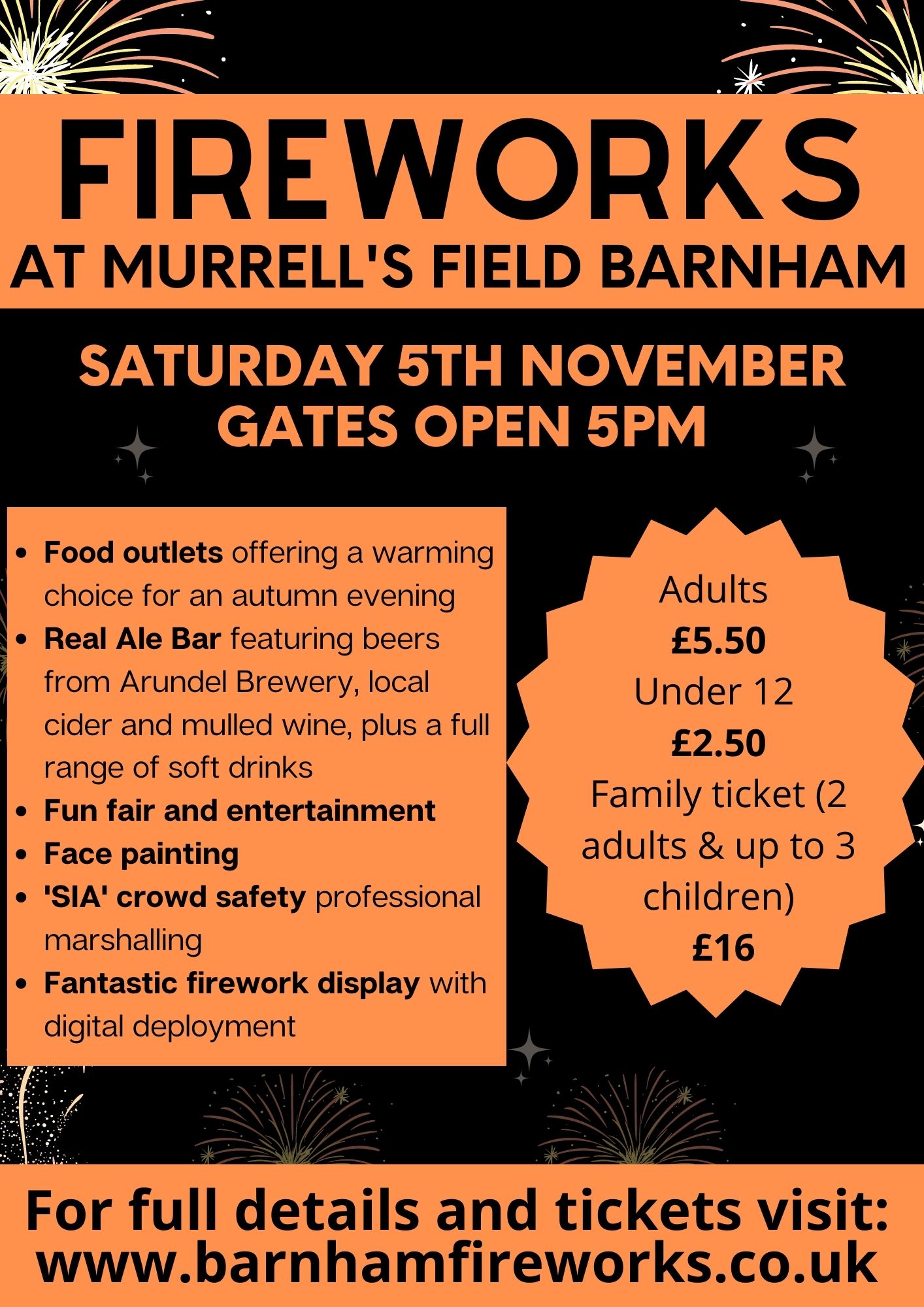 Ticket Information
Adults and children aged 12 and older.
2 adults and up to 3 children (under 12).
Book Now
Saturday, November 5, 2022